Automotive sales and a change in the mind-set of consumers indicate: the industry is transitioning to electric vehicles. Yet, the quest for more efficient high-density e-motors and lower cost is still on.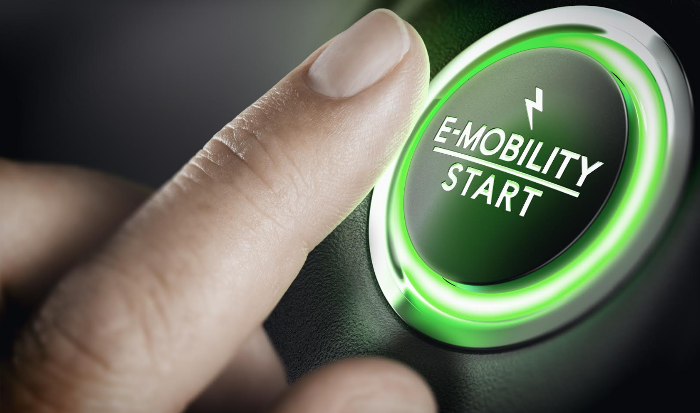 © Olivier Le Moal iStock Thinkstock
At the beginnings of electrified powertrains electric vehicles were only of interest for the early adopters - for the majority of people they seemed far away in their daily lives. However, most car owners would admit nowadays that they have found themselves at least thinking about if not considering a hybrid or full electric vehicle as their next car.
Today, consumers have a much wider choice of models and styles. The cars are more affordable and the infrastructure has improved significantly. In addition, governments in many countries incentivise the purchase of an electric or hybrid vehicle. It seems that after a tough start, the electric car is literally picking up some speed in the automotive world; however, it's a long road.
Global CO2 targets demand an EV solution
Protecting health and environment is a key argument in favour of EV adoption, and global legislative initiatives are putting car manufacturers under pressure to provide innovative, environmentally friendly but yet affordable solutions.
From this point of view, a transition to electric vehicles is a compelling vision, and increasingly-vocal advocates for clean energy are attempting to encourage and legislate for an alternative to the dangerously toxic environment created by the internal combustion engine.
Auto manufacturers have ambitious plans to roll out more than a hundred new battery-powered models in the next five years
Auto manufacturers have ambitious plans to roll out more than a hundred new battery-powered models in the next five years. European OEM Volvo even announced to only launch hybrid, plug-in hybrid or full electric cars starting 2019.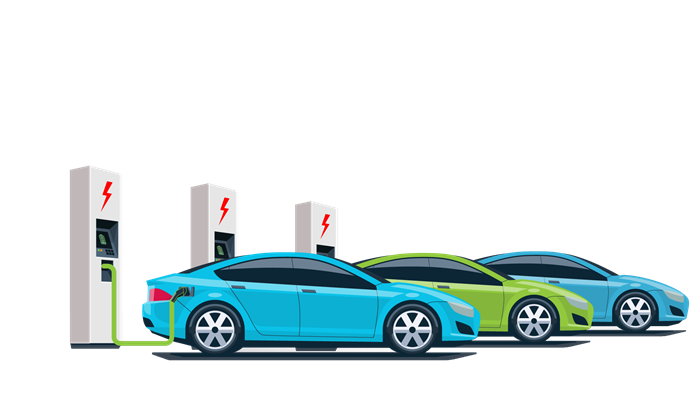 © petovarga iStock Thinkstock
The Electric Vehicles Initiative (EVI), for example, is a multi-government policy forum established under the Clean Energy Ministerial (CEM), dedicated to accelerating the introduction and adoption of electric vehicles worldwide. In 2017, the CEM announced a new campaign to speed up the deployment of electric vehicles and target at least 30 percent new electric vehicle sales by 2030, including passenger cars, LCVs (light commercial vans), buses and trucks. This goal is encapsulated in the simple formula, "EV30@30".
Tearing down remaining barriers
Today, the automotive industry and governments have successfully addressed many issues associated with the advent of electric vehicles. Limited range, high investments compared to non-EV cars and concerns about the charging infrastructure are amongst the biggest barriers to switch. Manufacturers of electric motors for hybrid and electric vehicles are facing, for example, increasing pressure to develop smaller, more efficient high-power density motors that can support and replace the tractive power previously supplied by the internal combustion engine (ICE) – and can do so cost-effectively. For instance, a study by the DoE in 2012 into mass adoption requirements for EVs and HEBVs forecast that power density has to double and the cost of manufacture in electric motors must come down by 88% (source: DoE, US Department of Energy) in order to make this technology commercially viable.
Various challenges come with power density increases on this scale, where substantial downsizing is the goal and where thermal management can play a crucial role. So, how can advanced electrical insulation systems based on high-performance polymers such as VICTREX™ PEEK in a thin film format called APTIV™ films address these challenges? And how can they contribute to a viable and cost-effective solution without compromising performance and reliability? Possible answers will soon be explored by James Bonnett
© Victrex plc. 2018. All rights reserved.
Disclaimer
About the author
Chris Slowinski, Key Account Manager Automotive, Victrex
Chris Slowinski joined Victrex in 2016 after 22 years of experience with North American OEM's and tiers. His business development career spans a wide diversity of products including chassis, powertrain, exterior trim, glazing and exterior lighting. Since joining Victrex, Chris has focused his activities on the developing EV and HEV markets, specifically in electric powertrain for light and commercial vehicles. He also is responsible for developing applications for traditional PAEK products. Chris holds a BSME from the Milwaukee School of Engineering and an MBA from Northern Illinois University.