What if you could accelerate your use of innovative thermoplastic composites to drive differentiation and speed up your assembly line?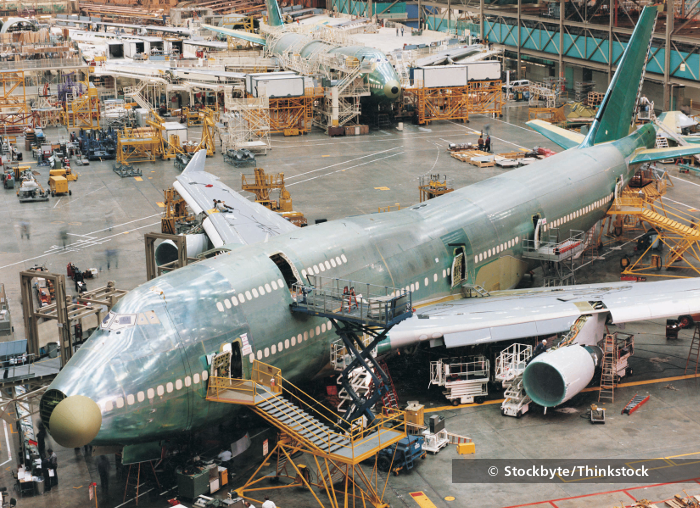 As air travel continues to grow, it is predicted that more than 35,000 new aircraft are needed over the next 20 years. So manufacturers are fiercely competing to increase the speed of production with a focus on delivering cost effective, environmentally-friendly aircraft. There is also a need to lower the cost of operations, by reducing the weight of aircraft and fuel consumption.
Replacing metal with thermoplastic composites is helping airlines to meet these demands. In less than a decade the aerospace industry's use of thermoplastic composites has increased by approx. 400 percent. And more recent advancements in composites technology, mainly out-of-autoclave (OOA) manufacturing, that can offer the advantage of considerably reducing processing time and costs compared to autoclave manufacturing, have significantly reduced the barriers for aircraft OEMs when making material decisions. More details here
Dual innovation offering design freedom and efficient manufacturing
Interest in thermoplastic composite materials (e.g. PAEK composites) has been heightened by new material and process innovations. PAEK or Polyaryletherketone is a family of high performance polymers; PEEK or Polyetheretherketone is the most important member representing over 80% of materials in this family.
An example for a composite innovation is the combination of VICTREX™ AE 250 composite and a new kind of hybrid moulding technology:
VICTREX™ AE 250 composites

facilitates the production of continuously-reinforced components that can perform under load, such as brackets and other system attachments used throughout the aircraft's primary and secondary structures.

The hybrid moulding technology

enables lower melting VICTREX AE 250 composites in the form of inserts analogue to metals, to be overmoulded with short-fibre reinforced VICTREX™ PEEK polymers.
This allows engineers to combine the mechanical properties of the composites with the design flexibility and fast production times of the injection-moulding process. Complex parts required in aerospace engineering can now be produced using existing manufacturing infrastructure.

Your partner in the future of flight
However, new possibilities bring with them new challenges. New material and processing capabilities bring innovative design freedom for complex parts that wasn't previously possible. The challenge is developing the material expertise, tools and manufacturing capabilities to effectively bring the component to market. For engineers that are seeking a partner, TXV Aerospace can provide a total solution to support each step, from concept development through to commercialisation.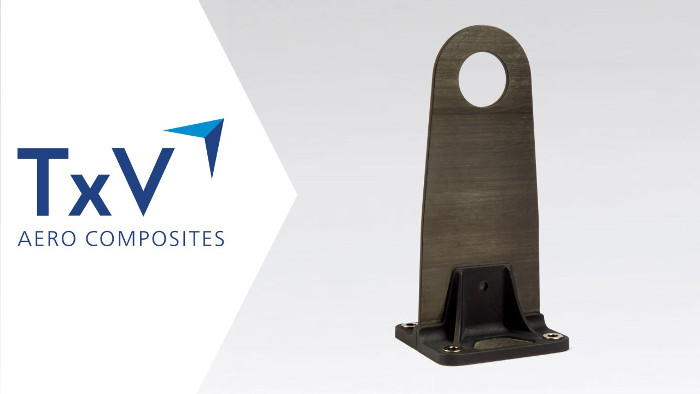 TxV Aerospace Composites, is a joint venture of Victrex and its partner Tri-Mack Plastics Manufacturing Corporation. It has been established in 2017 to build a new supply chain to address the unmet needs and accelerate the growth of thermoplastic composites for the aerospace industry. TxV Aerospace brings together over 35 years of high performance thermoplastic material innovation and know-how from Victrex, and the proven thermoplastic composite engineering and manufacturing expertise of Tri-Mack.
At a time when performance and efficiency demands facing the aerospace industry are growing, along with a production backlog, manufacturers are achieving success through innovations with composite materials and processes. This is accelerating the ability to deliver long term fuel and efficiency gains, and speeding up production lines to meet the ever-growing consumer demand for flight.