Technological leaps shape how we work, travel, communicate and grow older. Often it is the materials that allow big inventions to enter "real life" and transform our lives and key industries.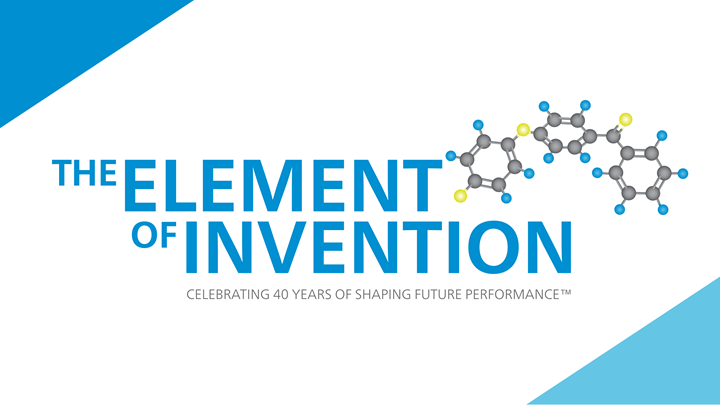 Inventions have many faces: a new technology, an innovative process or the discovery or invention of a new material. Whether you think of concrete from its use in ancient times to today(1), or the way in which steel has re-shaped our environment, we also see how polymers have blazed a trail of success throughout the world.
There is no denying that plastics and the technologies surrounding them have come a long way since their first discovery and subsequent development.
"The first synthetic polymer was invented in 1869 by John Wesley Hyatt, who was inspired by a New York firm's offer of $10,000 for anyone who could provide a substitute for ivory. The growing popularity of billiards had put a strain on the supply of natural ivory, obtained through the slaughter of wild elephants. By treating cellulose, derived from cotton fiber, with camphor, Hyatt discovered a plastic [celluloid] that could be crafted into a variety of shapes and made to imitate natural substances like tortoiseshell, horn, linen, and ivory. This discovery was revolutionary. For the first time human manufacturing was not constrained by the limits of nature", explains Sciencehistory, mentioning that the plastics revolution was only just getting started.(2)
The chemist Leo Hendrik Baekeland then discovered, back in 1907, Bakelite, the first fully synthetic plastic. The two inventions led major chemical companies to invest in the R&D of new polymers, materials that today seem to provide endless possibilities for innovation – and admittedly also a variety of environmental challenges with this and other commodity plastics.
Only 3 years after the first HPP batch was manufactured, Victrex PEEK polymer was commercialized.
PEEK polymer - An invention that inspires others to invent
It still took many decades and numerous polymer-related discoveries before the momentous invention of a new high-performance polymer (HPP) called PEEK (polyetheretherketone) by John B. Rose and Philip A. Staniland.(3) After PEEK had begun to capture the imagination of a handful of people, the first batch of the HPP was manufactured at ICI, a major chemical company, on November 19, 1978.(4) Only three years later the commercialisation of the first PEEK polymers, the "VICTREX PEEK" family, including glass- and carbon-filled products, followed. The rest, as they say, is history, a history intimately intertwined with that of Victrex.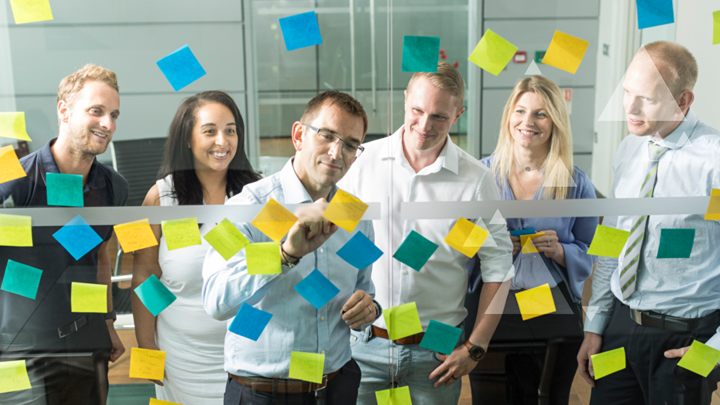 The following 40 years of pioneering PEEK-based innovation, has been transformative across a range of industries. Frequently, demanding applications that initially seemed an unlikely candidate for the thermoplastic found that PEEK's versatile blend of exceptional properties offered the material solution they needed.
The passion for pioneering PEEK
One of the early PEEK pioneers was Wolfgang Reimer, today Global Strategic Accounts Manager of Victrex. Right from the beginning in 1980 Reimer was convinced that the material would quickly come of age and have a big impact across multiple industries and future generations. "PEEK promised great potential. However, as a very small speciality business we had to build trust and prove that we and PEEK could deliver according to customer expectations. In addition, we knew that although the idea for an innovation may be developed in little or no time, the success of a business can't. First sealing applications for example were developed quite some time ago and are now used for example in many automotive and energy applications and in industrial machines."
Innovation never stops
Today, PEEK's impact can also be felt high in the sky, deep in the ocean and even under the skin. There seems to be no limit to the ways people are turning PEEK into brilliant solutions to bring their inventions and improvements to life, solving complex engineering challenges, often replacing metals. Most importantly, it continues to spur active innovation in the quest for improved applications, an excellent cost-benefit-ratio and environmental benefits.
Recent inventions using PAEK/PEEK polymers include dental prosthetics, spinal cages, mobile phones, automotive gears in engine applications
More recent inventions using PAEK/PEEK polymers include dental prosthetics and spinal cages, mobile phones, automotive gears in engine applications and thermoplastic composite solutions for use in aerospace. Medical trauma plates, a potential knee solution and new PAEK products for Additive Manufacturing (AM)/ 3Dprinting are in development. We can expect these latest ventures in the R&D labs will come to mark new milestones in the Victrex PAEK/PEEK journey of the next 40 years.
What do you consider to be the most amazing or breakthrough PEEK innovation or application you have come across? Just drop me an e-mail!
I would also be happy to hear your ideas about the challenges PAEK/PEEK might help you solve.
In one of our next blogs, we will focus on individual industries and provide a glimpse, a PEEK, into how this high-performance material, when combined with Victrex´s in-depth PAEK/PEEK expertise, can help to innovate brilliant new solutions for the demanding applications and fast-evolving megatrends of the future.
Sources:
1) https://www.concretenetwork.com/concrete-history/
2) https://www.sciencehistory.org/the-history-and-future-of-plastics
3) European Patent Office, Publication number 0 001 879, Proprietor: IMPERIAL CHEMICAL INDUSTRIES PLC
4) https://www.victrex.com/en/news/2018/11/40-years-of-peek-success

© Victrex plc. 2019. All rights reserved.
Disclaimer
About the author
Melanie Embery is Head of Marketing Communications at Victrex, where she has held several marketing roles since joining the company in 2009. A qualified CIM (Chartered Institute of Marketing) professional, Melanie's career has focussed on leading and implementing marketing communication and brand strategies including in the chemical, medical device and IT industries.