The impact of a growing urban population who want food that's fast, cheap, and healthy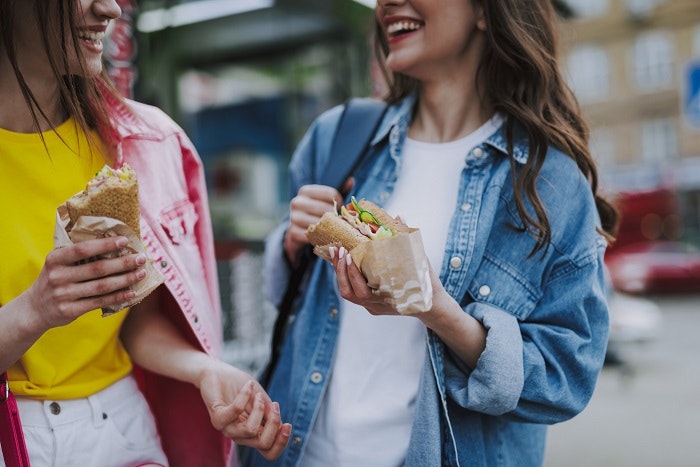 From on-the-go snack food to quality microwave meals and nutritious fast-food from restaurants, it's all in demand. But when did home cooking go so out of fashion? A growing population of time-poor, working age people is also pushing up the demand for fast food.
Did you know that:
49% of American millennials (ages 22-37) spend more on dining out than they invest in their retirement?

1

62% of millennials reported purchasing prepared deli food, carry-out, delivery or fast food within the last seven days, while only 47% of traditionalists and 56% of Gen X-ers did?>

2
Ripe opportunity for the Food Processing & Handling (FP&H) industry
Convenient food needs to be on permanent standby. This means that there is a growing need for food that:
uses more innovative preservative methods
is ready to eat or can be prepared in minutes
can be made on-demand
For the food production market, it's created a huge opportunity: the fast-growing category of convenience foods, including on-the-go and snack foods - which grew US$3.4 billion globally in 20173.
Health matters more than ever
Consumers are more aware than ever of the importance of healthy eating, and they don't want to trade convenience for quality.
"By 2020, preventable diseases such as diabetes, stroke and heart attacks will contribute to 73% of all deaths… Governments around the world have implemented taxes, campaigns, labelling and advertising reforms to help consumers make healthier food choices." 3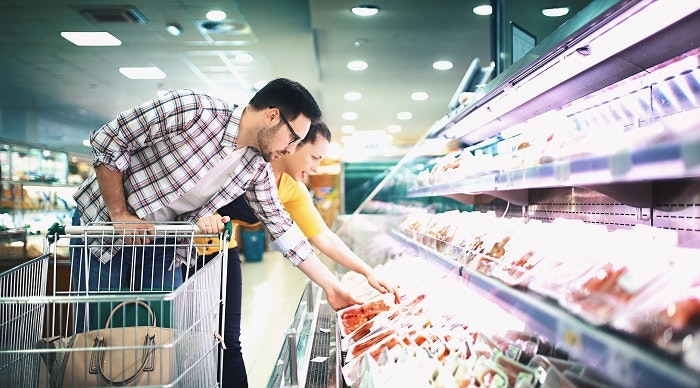 We're seeing the emerging trend of 'healthy ageing', with brands targeting products for immune, bone, gut, brain and joint health. So, 'healthy' and 'conscious' convenience food is another big opportunity, particularly in emerging markets.
In 2016, 'healthy food and drink' sales grew by 10% in India and 11.3% in Costa Rica, while consumers in Colombia and Mexico bought healthy foods two to four times more often than unhealthy ones. It means sales of 'healthy food' grew by 4.2%.3
Then there is the growth in demand for organic produce, with consumers avoiding unnecessary chemicals and genetically modified (GM) foods.
A report by Zion Market Research said: "The global organic food and beverages market … is expected to generate revenue of around USD 323.09 billion by the end of 2024, growing at a CAGR of around 14.56% between 2017 and 2024." 4
Making the most of a convenient opportunity
Considering the growing focus on health in snack and fast foods, FP&H organisations that focus on delivering complete transparency in their producing and sourcing methods will fare well.
Food traceability is critical to quickly identifying contamination or issues in your supply. Innovative new approaches can be put in place to keep food fresher for longer. New processing and preservation techniques including high pressure processing (HPP) and natural anti-microbial preservatives and antioxidants are some examples to make snack foods last even longer.
The impact on production...
Production needs to be fast, with equipment that can cope with the more demanding rate of production, not to mention the new, harsher processing methods and ingredients used in convenience food. For example, many fast foods contain more salt, but stainless steel in salty environments of over 60°C can corrode, leading to higher risk of food contamination.5
There is an evolving criterion for use placed upon the materials of construction. Equipment and parts must:
be able to run longer

be lightweight or use less energy when operating

operate at extreme temperature and pressure

be resistant to wear and abrasion

be inert to concentrated chemicals
The growing demands for improved taste experiences, longer shelf life, clean labels, product differentiation and consumer safety mean that exposure to extreme concentrations, processing environments, and cleaning conditions are increasingly more commonplace.
Advanced Materials, such as high-performing polymers offer high resilience and low degradation during processing – which is vital to avoiding downtime and keeping up with demand. With quality assured polymers, such as VICTREX FG™, the FP&H industry can now reduce the risk and costs associated with safety recalls in a world that's focused on quality.
To learn more, email foodgrade@victrex.com or visit https://www.victrex.com/en/industries/industrial/food-contact
SOURCES:


© Victrex plc. 2020. All rights reserved.
Disclaimer
About the author
Alice Marsden is a Strategic Marketing Manager at Victrex for the Manufacturing and Engineering business unit. She joined the company in 2012, holding roles within R&D before joining the Marketing function in 2017. Alice holds an MRes in Materials Engineering and is a qualified Project Manager (PMQ).