Meeting performance and (cost)efficiency targets supporting advances in the automotive, aerospace, electronics and energy industry is driving Victrex, a world leader and pioneer in high-performance PEEK and PAEK* polymer solutions. At Chinaplas 2018, the largest plastics and rubber trade fair in Asia, selected examples take centre stage at the Victrex booth in the Composites and High-Performance Materials Zone.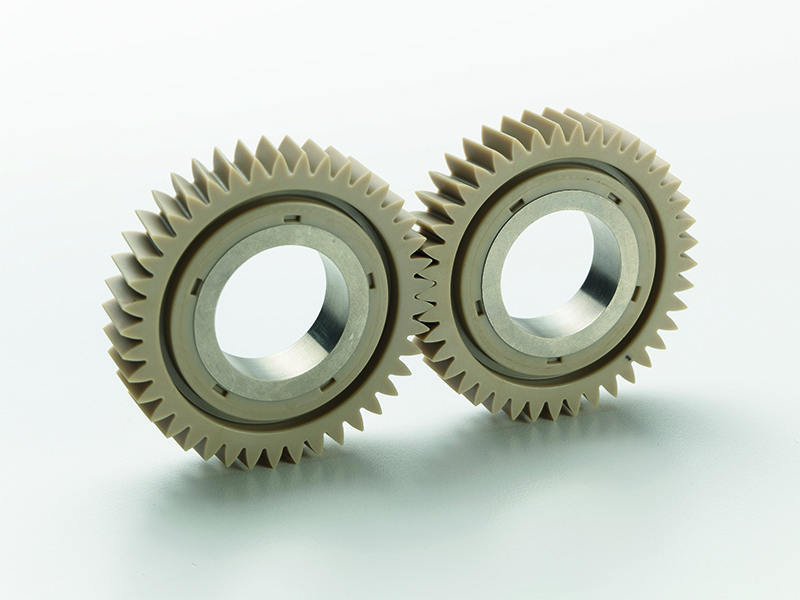 In fast-paced China, with a very high innovation rate and continued manufacturing growth OEMs, Tier 1s and indeed processors across industries are confronted with vital challenges. These include short development and product life cycles, speed to market, increased functionality and energy efficiency with yet improved performance. Visitors to the Victrex booth (7.2L49) at Chinaplas will be able to discover how Victrex is partnering with customers to meet their specific design and manufacturing/processing needs based on VICTREX™ PEEK and PAEK solutions spanning polymers, forms and also parts in selected areas.
ST Namgoong, Asia Pacific commercial manager, Victrex, added. "Our presence at Chinaplas also is a great opportunity to further showcase that we are driving into new and exciting areas of application across the globe. Victrex is no stranger to China. The Victrex Asian Innovation & Technology Centre is located in Shanghai, enabling us to deliver high-class service to our regional customers. It's been spurring innovation in China for over 10 years now."

Automotive – driving innovation in powertrain
In the dynamic automotive sector improving efficiency in powertrain components, whilst reducing total system cost is one of the key challenges. With China now being the world's largest market for automotive, both in terms of production and consumption, the use of VICTREX PEEK polymer can contribute to improved performance and commercial benefits, and help OEMs/Tier1s to also reduce CO2 emissions.

Associated with today´s smaller and downsized engines noise, vibration and harshness (NVH) is one of the biggest challenges for OEMs and Tier1s. VICTREX HPG™ gears have shown a reduction in rattle and noise issues in engine applications by up to 50% (3dB). Furthermore, compared to cast iron gears, their weight is up to 68% and moment of inertia up to 78% lower, which can contribute to higher system efficiency. In addition, a fully integrated 360° approach for gears from conception to high-volume manufacturing is available to initiate innovative gear developments using VICTREX HPG™ PEEK polymer. In electric motors APTIV™ film insulation enables increased power density and continuous torque output compared to traditional laminates.

Electronics: Yield and speed with PEEK / Going thinner while maintaining reliability
The semi-conductor industry is facing demands for faster processors and more data storage on same real estate chips presents challenges as node widths on chips reduce – yield, speed of processing and on line time for FABs is key. VICTREX™ PEEK solutions are able to withstand high temperatures and harsh chemicals, while displaying low outgassing, high wear resistance and low particle generation. They have been applied in key semiconductor manufacturing processes, including CMP and automated wafer transportation in the fab, resulting in faster processing times, productivity increases of up to 3%, and potential yield improvements.

Within the home appliances industry, there is a need for lighter, more energy efficient appliances along with a better performance and lower noise that set the course for manufactures. VICTREX PEEK polymer can help to solve these challenges in this sector; and in a very thin film format, APTIV™ FILM, it meets reliability/durability needs of mobile device makers allowing ultra-thin speaker diaphragm down to 3 microns, helping to achieve better acoustic performance and greater design freedom. Continuous, high-power reliability tests have confirmed the superior fatigue performance, improving the speaker lifetime up to 3 times vs. PEN (polyethylene naphthalate).

Aerospace – PEEK takes off
New aircraft will be in high demand for years to come, and that's certainly a driver for China, a developing centre for aircraft assembly, and for its own indigenous aerospace industry, which recently saw the roll-out of the locally designed and built COMAC C919 airliner. Aerospace manufacturers now face the challenge of increasing the pace at which new aircraft are assembled, without conceding on functionality, cost or weight.

A major pioneering development by Victrex has been the introduction of the VICTREX AE™ 250 composites. Specifically developed for the aerospace industry, these PAEK*-based composites allow the use of hybrid-moulding techniques in parts manufacture offering accelerated component manufacture with cycle times measured in minutes, versus hours for thermoset alternatives.

Structural brackets for aircraft have been a key development area where, in addition to ramping parts production and aircraft assembly, the new brackets can deliver up to a 60% reduction in weight, while still meeting key strength and durability requirements.

Energy – solutions to enhance efficiency and eliminate costly downtimes
As global oil reserves continue to be depleted, oil and gas operations are extending more challenging environments. Reaching these non-conventional reserves is forcing exploration and production companies to expose valuable equipment to high pressures and corrosive fluids and gases across an extreme temperature range. VICTREX PAEK polymer based solutions are able to withstand extremely high pressures, high temperatures, aggressive chemicals, and corrosive environments, consequently helping to improve service life and reliability of downhole tools, which contributes to enhance efficiency and eliminate costly downtimes. A case in point is thrust bearing pads for pumps: Even after more than three years of operation there is only minimal wear due to the tribological wear properties of VICTREX PEEK. In addition, power loss was reduced up to 30%.

Victrex at Chinaplas: pushing boundaries of possibilities
VICTREX PEEK polymer´s excellent mechanical and chemical characteristics mean that it uniquely supports a combination of multiple requirements. For example, the lightweight, high strength PEEK polymer provides high resistance to wear, temperature, fatigue and aggressive fluids/chemicals. Compared to metals, PEEK-based materials are very light in weight, easily shaped, resistant to corrosion and can have higher specific strength (strength per unit weight). Since the first commercialisation of "VICTREX PEEK" in the 1980s, continuous development from Victrex has resulted in material and technology innovations today that have revolutionised the use of the polymers and pushed the boundaries of materials possibilities.

At Chinaplas 2018, hosted at the National Exhibition and Convention Center (NECC), in Shanghai, from 24-27 April, 2018, the Victrex booth 7.2L49 is in the Composites and High-Performance Materials Zone. For further information about Chinaplas, visit www.chinaplasonline.com. For further information about Victrex visit www.victrex.com.

* PEEK, Polyetheretherketones, such as VICTREX™ PEEK, are a member of the PAEK, Polyaryletherketone, family of high-performance thermoplastics.