At a time when cost savings are extremely important to the aerospace industry, our polymers help deliver substantial weight reductions which ultimately lead to lower fuel consumption and CO2 emissions.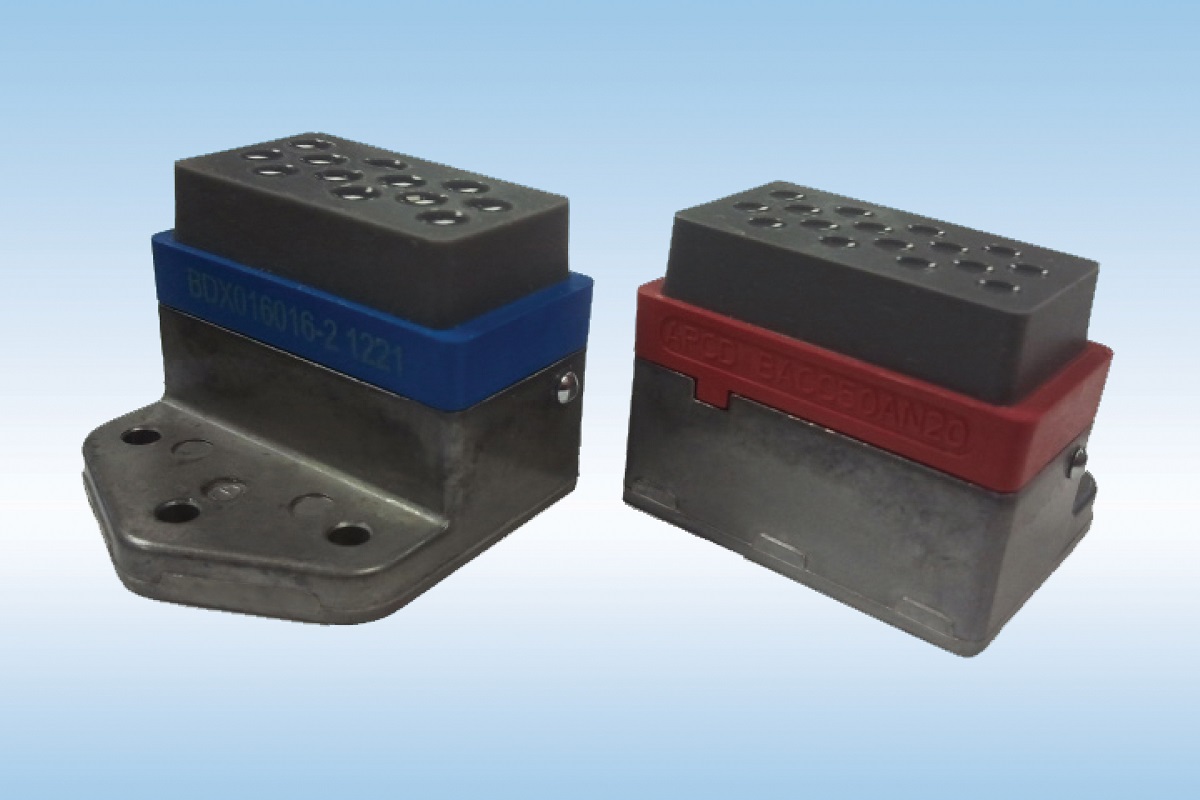 WEST CONSHOHOCKEN, PA – Amphenol Pcd has specified VICTREX™ PEEK polymer for its lightweight, assembly-optimized aerospace connector which results in a 9% weight savings compared to its predecessor. The high performance thermoplastic has replaced the likes of stainless steel, titanium, and aluminum aboard aircraft for several decades, driven by industry demands for lighter solutions that allow for design simplification, standardization, and reduced overall costs. This enables engineers to contribute to improving the fuel economy of an aircraft as well as helping to hit lean manufacturing goals at major airframe manufacturers.
Reducing the time it takes to install components is a key selling point for any newly designed aerospace part. "Victrex has always been very helpful in providing us with technical support over the years for various application developments. Through both companies' efforts, VICTREX PEEK polymer was able to give our engineering team the freedom and processing flexibility to simplify and consolidate parts when it came to designing and manufacturing the ground block," said Tony Padula, Product Manager for Amphenol Pcd. "Instead of installing several metal retention clips separately, a one-piece VICTREX PEEK retention clip is used to make the process much easier and more efficient for the assembly teams."
"With several hundred electrical connectors aboard each plane, potential fuel savings can also be quite significant," said Harald Hedderich, Aerospace Strategic Marketing Manager for Victrex Polymer Solutions. "At a time when cost savings are extremely important to the aerospace industry, our polymers help deliver substantial weight reductions which ultimately lead to lower fuel consumption and CO2 emissions."
Amphenol has also performed tests on VICTREX PEEK polymers to verify that it was a reliable material for various aerospace environments. "For instance, we have tested the material in 70°C (158°F) hydraulic fluid for 1,000 hours and were pleased with the durability of the material," explained Padula. "Proving that VICTREX PEEK could thrive in these harsh conditions gave us the confidence to specify this material in our designs." The thermoplastic connectors not only eliminate the need for anti-corrosion treatments, but are non-conductive as well, improving the electrical integrity of the connector. Electrical integrity is paramount as the ground block connectors are used to secure and fasten electrical wiring that is critical to the aircraft.
Victrex continues to support its customers, like Amphenol, by providing the necessary security of supply of its VICTREX PEEK polymers used for components and systems aboard various aircraft platforms. Delivering products on time and in-full is extremely important as OEMs continue to fulfill a large backlog of next generation aircraft. In addition to resin materials, Victrex has branched out into other product formats for aircraft components such as thin APTIV™ films and durable VICTREX Pipes™. Due to the reliability and ease of processing of the base polymer, thermoplastic composite manufacturers are beginning to specify VICTREX PEEK polymer as the matrix material in glass and carbon-fiber composites for strong, yet lightweight components that can deliver higher mechanical properties than injection molded and metal components.
About Amphenol Pcd
Amphenol Pcd, a division of Amphenol Corporation, is one of the world's leading suppliers of interconnect products for military, commercial aerospace, and industrial applications. Located north of Boston in Beverly, Massachusetts, the company designs and manufactures a wide range of products including junction modules, relay sockets, terminal blocks, rectangular and circular connectors, and cable assemblies. With facilities in North America and Asia, Amphenol Pcd products are chosen by hundreds of OEMs around the world, reliant on Amphenol's technical excellence, global network of distributors, and cost-effective solutions for custom systems. Amphenol Pcd is AS9100-C:2009 and ISO 9001:2008 certified. For more information, please visit http://www.amphenolpcd.com/.