Continuously reinforced composites and lightweight polymers are taking the Aerospace industry by storm. For several decades, engineers have had to make the choice between the two when looking for metal replacement solutions…but what if you didn't have to choose?
Hybrid moulding or overmoulding allows engineers to take advantage of the strength of the composite while enabling complex designs and processing flexibility through injection molding polymers. Now, you may be thinking that you have seen something like this before, and the truth is that you probably have.
Lower-Melting PAEK Composite Technology
The differentiator with the Victrex hybrid molding technology is that this is the first time a PAEK-to-PEEK bond was achievable. The enabling material technology, VICTREX AE™ 250 composites, offers a lower processing temperature than standard PEEK composites which supports the fusing of the composite with the injection molding polymer.
Avoiding costs while speeding up production
The new composite product can be processed on conventional equipment typically used for PPS or PEI polymers so no need to invest beyond existing infrastructure. Moreover, the lightweight, reliable material can help speed up the overall production of aircraft.
Admittedly that would still not be sufficient reasons for today´s aircraft designers to fully jump on a new solution. But how about designers being able to design a component that:
Has a strength-to-weight ratio that rivals or surpasses metals

Can be produced in a matter of minutes and requires no secondary processing

Enables part consolidation and optimization to help speed up installation

Can reduce costs via economical processing and is fully-recyclable
This is what hybrid molding with VICTREX AE 250 composites and VICTREX PEEK polymers can offer in applications ranging from clips and clamps to brackets and assemblies for aircraft interiors, engines, fuel systems, and beyond.
Designing to full potentials
Challenging the status quo can result in finding a better alternative to metals or thermosets and allow designs reach their potential. The various performance and processing benefits that hybrid molding provides for the entire value chain are explained in a video.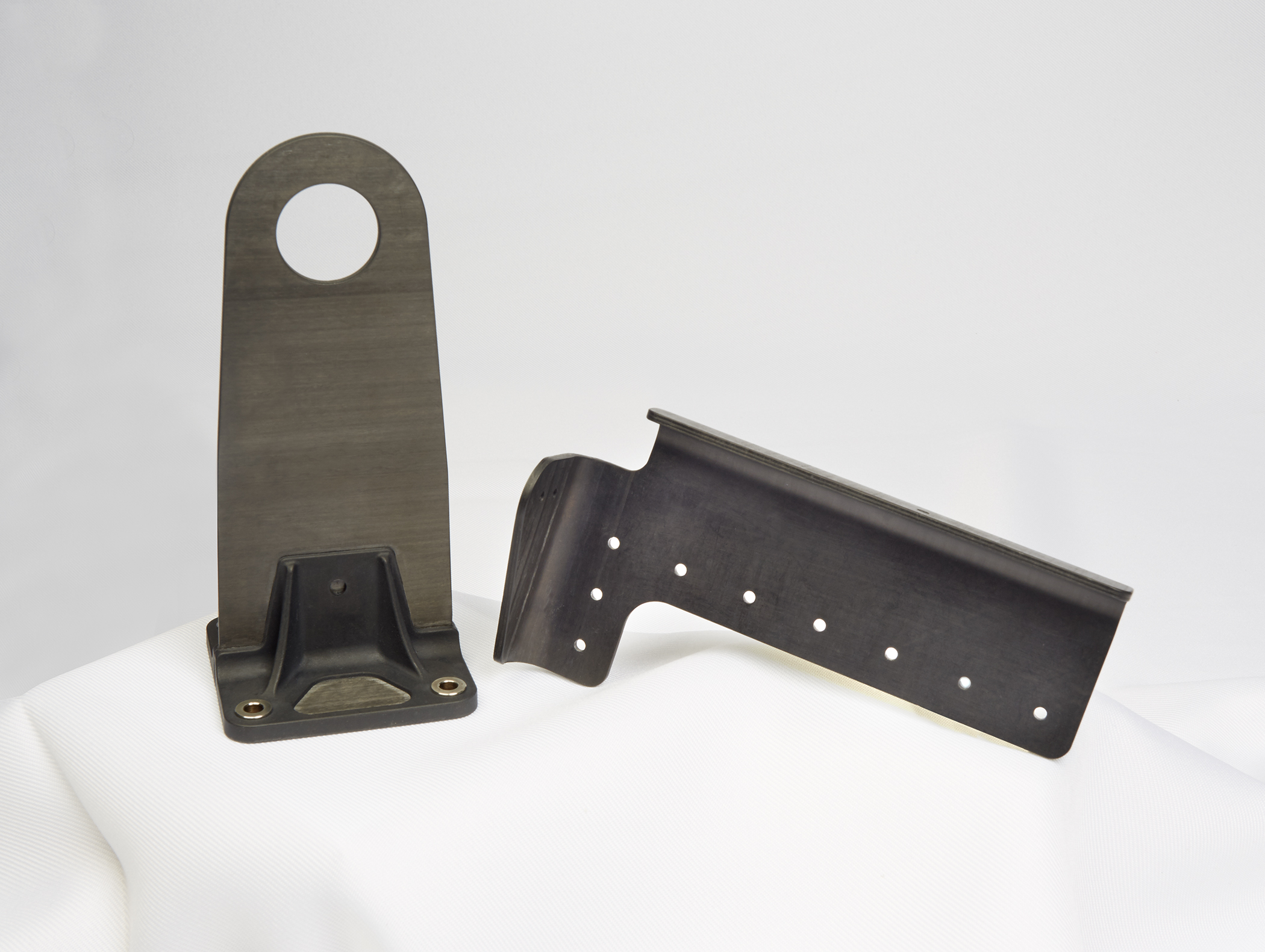 About the author
Robert Mazzella, Global Head of Composites—Aerospace, Victrex
Robert Mazzella graduated with a B.S. in Chemical Engineering from Virginia Polytechnic Institute and State University. He has 15 years of experience in high-performance polymers including a focus on thermoplastic composite material, process, and application development for nearly 10 years.