Bristol/Rhode Island (USA) - TxV Aero Composites has received AS9100 and ISO 9001:2015 certification for its highly automated thermoplastic composite part manufacturing facility. Meeting the requirements of these globally adopted benchmarks demonstrates a commitment to producing composite parts of the highest-quality for the commercial aerospace industry.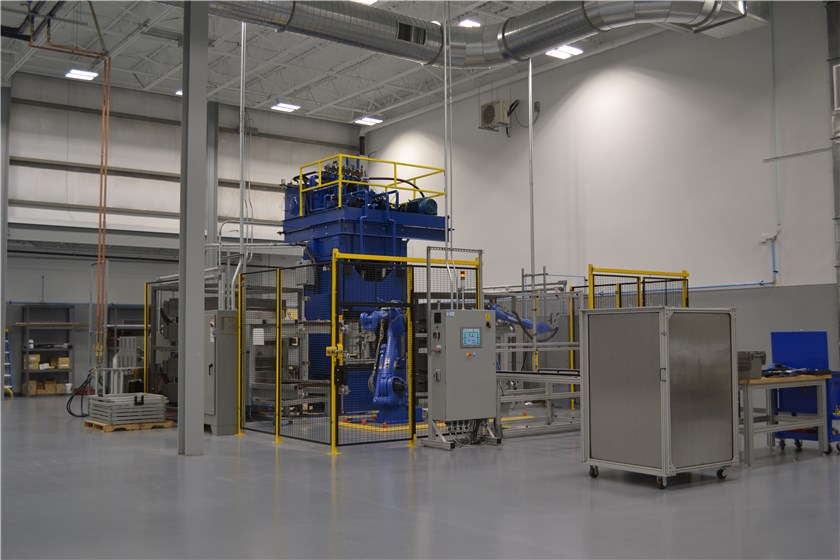 The widely adopted, standardised quality management system for Aerospace, AS9100, is of crucial significance for suppliers to do business with aerospace manufacturers. To achieve the certification, TxV defined all process interactions and developed QMS documentation including a quality manual, work instructions and process for maintaining records to achieve full compliance with the standard. Gaining certification means that the TxV management system complies with the highest quality standards in the aerospace industry today and demonstrates the company's commitment to providing quality products and continuous improvement.
"Achieving operational readiness and compliance with AS9100 and ISO standards are key milestones for our growing business," said Jonathan Sourkes, Senior Account Manager at TxV. "We have a state-of-the-art facility and an innovative process to produce hybrid overmoulded parts for commercial aerospace. The team at TxV continues to achieve operational and commercial successes for themselves and their customers."
TxV Aero's manufacturing processes are based on VICTREX™ PAEK polymer*, in particular VICTREX AE™ 250 LMPAEK thermoplastic composites. These lightweight high-performance polymer solutions in combination with TxV´s capability to design and manufacture functional parts are expected to contribute to the aerospace industry achieving commercial build rates. Sourkes continues, "We can best serve our customers by deepening our expertise, rather than broadening it. Our dedicated focus on materials and applications will result in faster certification of parts."
TxV´s highly-automated manufacturing facility was designed and built for the sole purpose of manufacturing polyketone composite parts for commercial aerospace. The company´s
manufacturing capabilities
include automated tape laying, consolidation, forming and injection moulding under one roof. In addition, TxV also has a quality lab on site to ensure compliance to the strict quality requirements of the aerospace industry.
Victrex and Tri-Mack together create TxV

TxV Aero Composites came into being in early 2017 as a joint venture between Victrex plc, a leading supplier of PAEK and PEEK-based high-performance polymer solutions, and
Tri-Mack Plastics Manufacturing Corporation
. The objective was to accelerate the commercial adoption of polyketone-based composite applications throughout the aerospace industry, by leveraging the manufacture of parts utilising new and innovative processes. The US-based manufacturing facility is now operational.
For further information about TxV Aero Composites:
www.txvaero.com
*) Polyaryletherketone or PAEK (also called polyketone in the US) is the name of a family of high-performance thermoplastics such as the polyetheretherketone VICTREX™ PEEK
About TxV Aero Composites

TxV Aero Composites leverages unique low melt polyaryletherketone (LMPAEK) composite material together with leading-edge manufacturing processes to deliver high quality and cost-effective solutions that thrive in aerospace environments. By combining world-class expertise in materials, engineering, development and manufacturing, TxV addresses customer challenges with dedicated speed and focus. Based in Rhode Island, USA, TxV designs and manufactures a range of PAEK composites, from tailored laminates to pre-formed composite inserts for hybrid-moulding processes, as well as finished composite parts and complete overmoulded composite components and assemblies. TxV Aero Composites came into being in early 2017 as a joint venture between Victrex plc, a leading supplier of PAEK and PEEK-based high-performance polymer solutions, and Tri-Mack Plastics Manufacturing Corporation.