"Speed of aircraft manufacture is a vital factor that will increase adoption of thermoplastic composite technologies," commented Victrex CEO during JEC Show.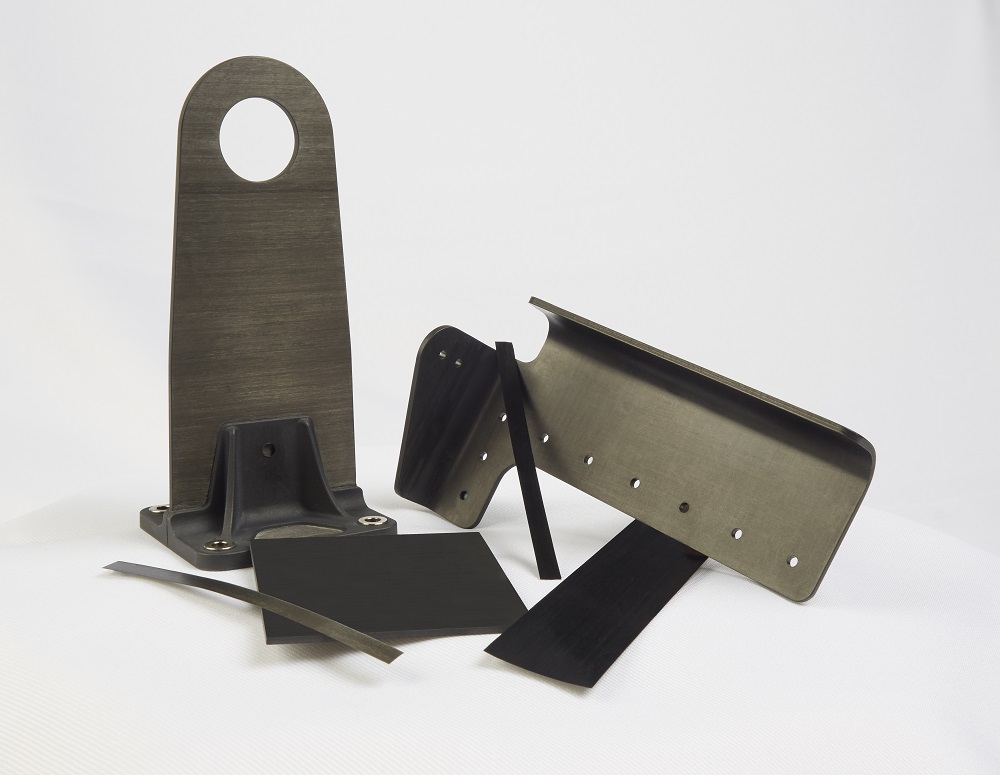 The aircraft industry has forecast that over 35,000 new aircraft will be required within the next 20 years. Meeting this kind of escalating demand clearly calls for new approaches and new technologies. As a consequence, thermoplastic composites are expected to play an increasingly important role in accelerating future aircraft construction – a major theme of JEC World 2018, last week in Paris/France.
Thermoplastic composites offer multiple advantages, including very short production times and low overall costs, compared to their thermoset counterparts, which today are in frequent use. A typical thermoplastic composite part can reduce the manufacturing time by 20-30% compared to metals or other polymer materials. Jakob Sigurdsson, Victrex CEO, considers Victrex well positioned to help accelerate the conversion from thermosets to thermoplastics. The company is partnering with Aerospace OEMs and research centres, in particular around its VICTREX AE™ 250 composites product family and related technology, enabling aircraft manufacturers to drive high throughput, while still meeting safety, quality and environmental requirements. Last year, Victrex announced it was investing in a joint venture, TxV Aero Composites, with long-standing development partner TriMack Manufacturing, to build the necessary supply chain.
The partners remain convinced that this is an essential step in accelerating the adoption of thermoplastics and innovative manufacturing techniques that aim to speed up aircraft production and promote fast time-to-market and fast time-to-revenue. With investment in new state of the art facilities TxV sets the course to deliver composite parts at the rate and pace needed for commercial aerospace. The acquisition of fibre specialist Zyex and participation in the Thermoplastic Composite Research Centre (TPRC) are also in line with Victrex's long-term objective of enabling greatly enhanced efficiency within the aerospace industry.

"Developing new polyketone composite solutions for the Aerospace Industry is a time-consuming undertaking and an inevitable part of the development curve prior to widespread industry adoption," commented CEO Sigurdsson. "Victrex has proven in the past, across different industries, that by leading the way with pioneering VICTREX™ PAEK-based innovation we can deliver real benefits to our customers and our markets, by speeding up manufacturing time and offering real performance advances. Today, our composite solutions are also gaining ground in the oil-and-gas industry, and also have early commercialisation within the medical device space."

High technology-readiness level
Tim Herr, Director Aerospace at Victrex, added: "Supply chain and capacity are important criteria for increasing the amount of thermoplastic composites in future aircraft programmes. When using high-performance polymers, the initial costs for thermoplastic composites may be much higher. However, when we consider total costs, the equation immediately looks much different." For example, the Victrex/TriMack joint venture TxV Aero Composites will offer a range of composites from custom laminates to pre-formed composite inserts for hybrid moulding processes, as well as finished composite parts and complete over-moulded hybrid composite components and assemblies. They are based on the recently introduced lower-temperature processing VICTREX AE 250 composites product family that enables a unique hybrid moulding process and combines the strength of continuously-reinforced thermoplastic composites with the design flexibility and demonstrated performance of VICTREX PEEK injection-moulding polymers.

Herr summarised: "These innovative products can deliver weight savings of up to 60% over conventional metallic solutions, contributing to cuts in fuel consumption and thus emissions, delivering both cost and environmental benefits, while offering continuous manufacturing processes and cycle times measured in minutes versus hours for thermoset alternatives." Additional benefits also contribute to the cost equation:
Thermoplastic composites are fully-recyclable in that OEMs can re-process a part designed with the same material, in order to meet all necessary parameters. Once a thermoset is cured, it cannot be re-used, leading to associated costs from scrap.
Unlike thermosets, PAEK thermoplastic composites have an unlimited shelf life, enabling the industry to buy material to process parts today and hold onto the material for several months. The need to manage the expiration dates of thermoset prepregs or dispose of expired material no longer exists.
PAEK thermoplastics help to reduce costly maintenance due to their damage tolerance. They also deliver low flame/smoke/toxicity (FST) ratings for reliability in use, good fatigue performance for long service life and excellent durability in harsh-chemical and corrosive environments.