An exceptionally thick 176-ply laminate, 32 millimeter-thick composite structure is based on VICTREX AE™ 250 LMPAEK composite solutions.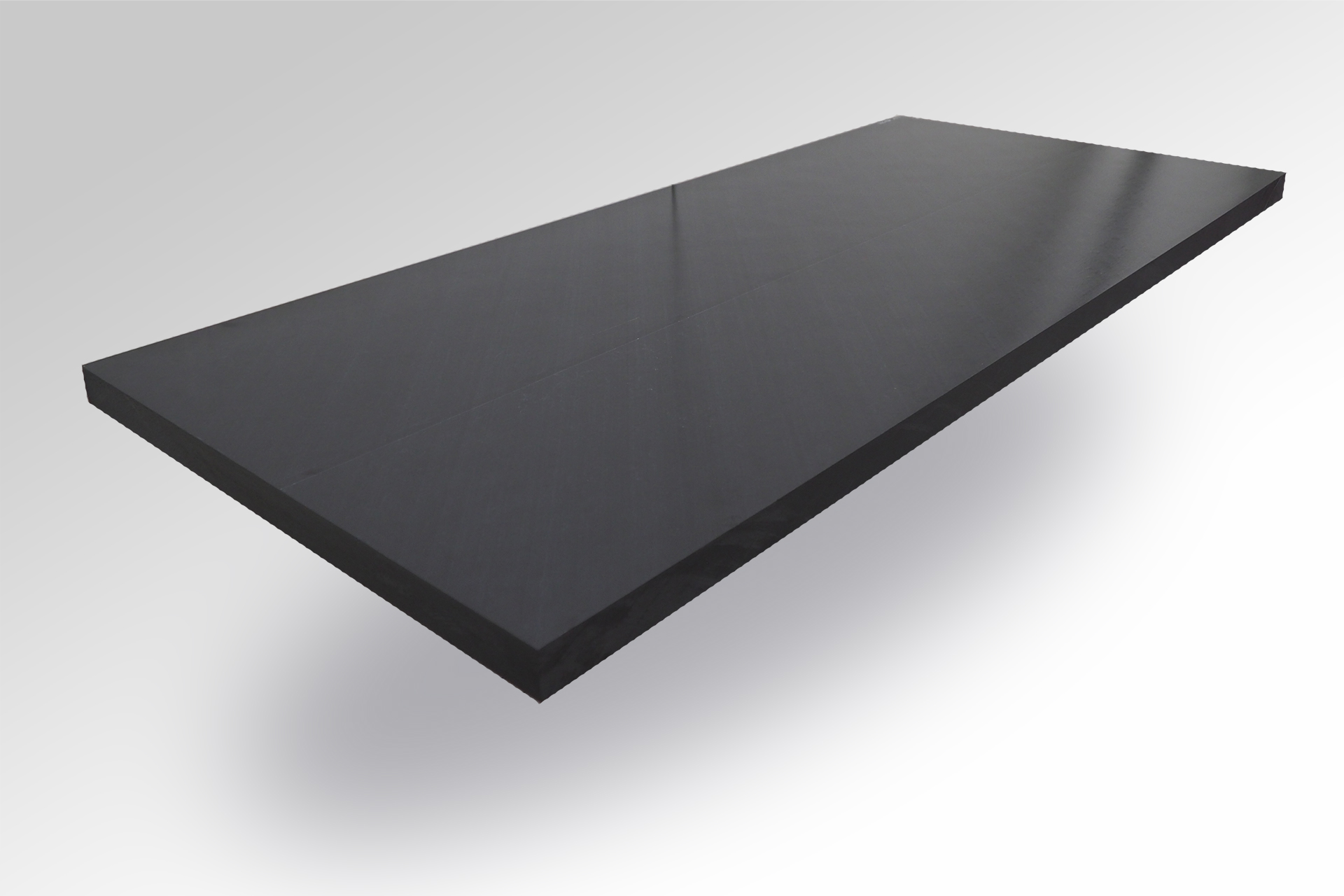 Victrex has collaborated with the French aircraft manufacturer and equipment supplier Daher to produce a 176-ply laminate structural aircraft panel, with a thickness of 32 mm. Utilising VICTREX AE™ 250 LMPAEK-based thermoplastic (TP) composite and an Automated Fibre Placement (AFP) processing technique, followed by Oven and vacuum or Out-of-Autoclave consolidation, this strategic breakthrough uses light-weight, potentially time-saving composite materials, and innovative manufacturing technologies. The pioneering TP panel demonstrates that it is possible to achieve aerospace quality laminates with Out of Autoclave (OoA) processing in thicknesses not previously attainable. This may offer key advantages for the global aerospace industry in primary structural applications.
The need for faster aircraft production is urgent. The aviation industry estimates that the air travel market will be 2.5x larger in 20 years and the global commercial jet fleet needs to grow to accommodate, doubling in size by 20381. Improving production rate using composite structural components such as panels and brackets, could well be a solution that helps to meet this fast-growing demand.
The new panel's dimensions are 120 x 60 cm, with a thickness of 32 mm, making it significantly thicker than traditional flat panels, while demonstrating the ability for ply pad-ups and variable thickness with quality acceptable for evaluation and testing. The exceptional thickness of the 176-ply construction is enabled by an innovative Automated Fibre Placement (AFP) technique and high-quality unidirectional tape which eliminate the need for autoclave cure thus creating a potentially significant industrial cost-advantage over state of the art thermoplastic composites. With VICTREX AE™ 250 UDT, consolidation using heated tooling, could also significantly reduce production time.
"Composite materials are key to the aerospace industry's future: in addition to reducing weight, fuel consumption and operating costs, they enable faster production rates and are much better for the environment," said Dominique Bailly, Daher's Vice President of Research and Development. "As the aviation industry foresees the need for more than 40,000 new aircraft during the next 20 years1, production simply must accelerate if this level of demand is to be fulfilled."
The new panel meets aerospace industry standards for porosity, crystallinity, consolidation, and ply bonding. Specifically, the panel's engineering specifications include little to no porosity, at less than 1%; and crystallinity is rated at 25-30%. As would be expected of a 176-ply laminate structure, bonding between the composite layers is targeted to achieve the necessary Interlaminar Shear Strength (ILSS), clearly delineating the very high mechanical strength of the panel, where voids are eliminated by the AFP process and high quality and mechanical integrity maintained.
In addition, VICTREX AE 250 LMPAEK UDT can be processed at 280°C followed by an oven cycle. It has a relatively low melting point – 305°C rather than the 345°C of PEEK, a well-known high-performance polymer in the PAEK family. This is a distinct advantage in automated thermoplastic processing, speeding the bonding process and driving up the overall efficiency of aircraft production.
"What we see here is our tape's lightweight properties and the fast AFP process, developed by Coriolis Composites, delivering all the exciting possibilities of metal-replacement with thermoplastic composites on a far-reaching scale in aircraft design. At the same time this can also contribute to cutting production backlogs, which now plague aircraft construction as a result of drawn-out assembly schedules that can be anywhere from 7, 8 or 9 years", commented Tim Herr, Director Aerospace at Victrex. "Working on this pioneering project has been hugely productive and exciting, and we're confident it will help shape, literally, the aircraft and aircraft industry of the future."
VICTREX AE 250 LMPAEK, an exceptional high-performing thermoplastic to replace metals and thermosets
VICTREX AE 250 LMPAEK UDT is a low-melt composite based on the PAEK (polyaryletherketone) family of high-performance thermoplastics. The compelling advantages of PAEK composites include an up to 5x higher specific strength and specific stiffness, and an up to 4x higher fatigue resistance, compared to those of metals. Corrosion resistance, processing speed and thermal insulation are also improved, while impact and chemical resistance as well as damage tolerance will be similar to those of metals.
In contrast to thermoset solutions, PAEK composites are fully recyclable. They have up to 10x better damage tolerance than thermosets. They also offer greater chemical resistance, fatigue performance and FST (flame/smoke/toxicity) properties, while matching the strength and stiffness of thermosets.
The key features of the VICTREX AE 250 LMPAEK composites also include outstanding high-temperature performance and thermal stability, a wide-ranging chemical resistance to aerospace fluids and gases, and excellent resistance to hydrolysis and corrosion.
1) Boeing Company, Commercial Market Outlook (CMO) 2019
About Victrex

Victrex is an innovative world leader in high-performance PEEK and PAEK polymer solutions focusing on the strategic markets of automotive, aerospace, energy (including manufacturing and engineering), electronics and medical. Every day, millions of people use sustainable products and applications containing our materials – from smartphones, aeroplanes and cars to oil and gas operations and medical devices. With over 40 years' experience, we are developing world leading solutions with PEEK and PAEK-based polymers and selected semi-finished and finished parts which shape future performance for our customers and our markets, deliver environmental and societal benefits, and drive value for our shareholders. Find out more at
www.victrex.com
About Daher

Daher is an aircraft manufacturer and an industry and service equipment supplier. Daher asserts its leadership in three main businesses: aircraft manufacturing, aerospace equipment and systems, logistics and supply chain services; and achieved a turnover of 1.2 billion euros in 2019. With the stability provided by its family ownership, Daher has been committed to innovation since its creation in 1863. Today, present in 13 countries, Daher is a leader in Industry 4.0, designing and developing value-added solutions for its industrial partners.
Media Contacts
Victrex media contact
Melanie Embery, Head of Marketing Communications , membery@victrex.com, Phone +44 12538 98024

Corporate, Financial Media or Investor Relations Enquiries
Andrew Hanson, Director of Investor Relations & Corporate Communications, ahanson@victrex.com, Phone +44 12538 98121